BBC News Business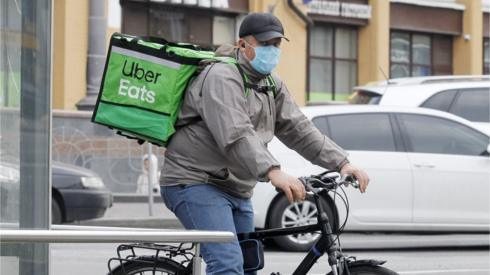 Top Stories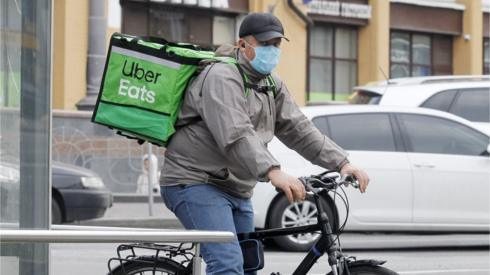 Featured Contents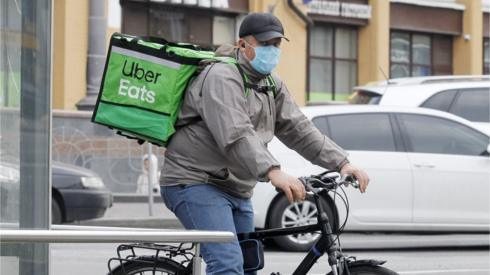 Latest Updates
America's biggest city joins others in tightening rules on delivery apps after restaurant complaints.
Read more
Ofcom's latest broadband report shows speeds are up in the past year, despite a slight lockdown dip.
Read more
Coronavirus could cost the sector in Wales up to 8,000 jobs, an industry representative tells MPs.
Read more
Relief for hundreds of thousands as the government sets out plans to restart England's housing market.
Read more
The Chancellor, Rishi Sunak, says it is "very likely" the UK economy is already in a downturn.
Scottish secretary would have 'no problem' with MP pay cut

Good Morning Scotland
BBC Radio Scotland
Alister Jack says the poorest should not end up having to pay for the financial consequences of the lockdown measures and that he would have "absolutely no problem" if politicians voted to cut their own pay.
He said that everyone had to contribute to the recovery of the UK's finances.
"That doesn't present me with any particular concern whatsoever," he said.
"I think it's important, though, that we go forward with sound public finances, [and] that we recognise that the UK economy has supported people in an unprecedented way."
Scottish secretary: UK's 'powerful economy' will recover quickly

Good Morning Scotland
BBC Radio Scotland
Speaking on Radio Scotland, the Scottish Secretary Alister Jack said he could "not write future budgets for the chancellor" when asked about the potential for more fiscal austerity following the pandemic.
But he said the economic stimulus and support being provided by the UK government during the lockdown would give the country the ability to recover quickly.
The UK economy is fifth biggest in the world. It's a very powerful economy and we will recover from this more quickly than other economies.
UK's finances will need to be put back on 'sound footing' after pandemic

Good Morning Scotland
BBC Radio Scotland
The secretary of state for Scotland tells BBC Scotland that the chancellor will have to look at how he puts the UK's finances back on a "sound footing" once the Covid-19 pandemic is over.
Alister Jack said Chancellor Rishi Sunak had set out one of the "most generous schemes in the world", with the UK government paying 80% of people's wages while they are furloughed.
The chancellor extended the scheme yesterday until the end of October.
Mr Jack told Radio Scotland he would not speculate on future budgets, but said the scheme would result in "a lot of debt" for the UK.
As we've learned, at some point you have to pay your debt back.
'Not every business will survive the lockdown'

Good Morning Scotland
BBC Radio Scotland
A director at the Federation of Small Businesses says there is no "immediate way back" for many businesses that reply on tourism or people having disposable income to spend on products and services.
Colin Borland told Radio Scotland the reality was that not every business would survive the coronavirus lockdown.
A survey of small firms across the UK suggests a third fear they would not be able to reopen when restrictions are finally lifted.
Mr Borland said he was hopeful there would be more details from the Scottish government in the next few days on how Scotland would emerge from the lockdown.
What we need to get are guides that are clear and practical and also give us a bit of reassurance, because I think there's a lot of nervousness about reopening and what the public reaction might be.
Fast food chain McDonald's hopes to open all of its drive-through restaurants by early June.
Read more