Main content
12 Podcasts To Curl Up With This Winter
For most of us there comes a time in the darkest days of the year when we feel like shutting off the outside world and escaping. In that spirit, we'd like to present our very own Podcast Escape Hatch. Whether it's laughs, thrills or a real life investigation you're after, we've got a goodie box for you. And there's more than this of course; if you scroll right down to the bottom you can find even more.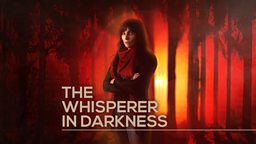 The Whisperer in Darkness
In last year's brilliantly eerie The Case of Charles Dexter Ward, we met intrepid podcasters Matthew Heawood (Barnaby Kay) and Kennedy Fisher (Jana Carpenter) as they got sucked into the strange case of a disappearing man that got weirder and weirder the further they delved.
Fisher's fate may have been left ambiguous in the finale, but both are back for another excursion into the occult and conspiratorial. Based once again on a short story by HP Lovecraft, The Whisperer in Darkness preserves the beguiling Serial-meets-True Detective vibe of the first series - as well as the perfectly timed reveals that mean the chill only moves up your spine gradually.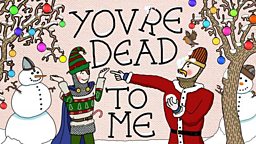 You're Dead To Me
Greg Jenner's You're Dead To Me series may bill itself as a podcast for "people who don't like history", but while the Horrible Histories consultant's irreverence and wit mean that it zips along at a neat pace, it's far from dumbed down.
Instead, Jenner takes the listener beyond what most of us learned in the classroom to focus on fresh angles to famous figures such as Joan of Arc and Lord Byron - and unexplored subjects from LGBTQ history to the medieval paranoia surrounding witchcraft.
In so doing, Jenner and his guests balance past and present social attitudes, upend received wisdom and draw parallels with pop culture: their tone may be a fun one, but there are ideas in each episode to chew on for days. Indeed, at times Jenner's all-inclusive approach ends up making the case that history is for everyone - you just wouldn't know it from the curriculum.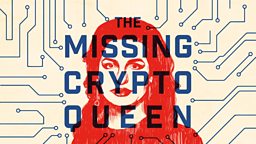 The Missing Cryptoqueen
Dr Ruja Ignatova behaved like an old-fashioned superstar. The Bulgarian matriarch of cryptocurrency OneCoin sold out arenas from Wembley to Singapore, appearing on stage in ballgowns, diamonds and her signature red lipstick; she graced the cover of Forbes magazine and spent her leisure time at multimillion-dollar properties on the Black Sea coast and on yachts around the Mediterranean, where pop star Bebe Rexha performed private sets for her.
"She was like Belle from Beauty And The Beast crossed with Steve Jobs," marvels one contributor to this series, which unravels the tissue of lies that underpinned what was billed as the "Bitcoin killer" but turned out to be little more than a scam.
The creators of OneCoin tapped into society's weak spots and ruthlessly exploited them; one of the questions for journalist Jamie Bartlett as he gradually finds out that the story is even stranger than it seems on first glance is whether Dr Ignatova, who remains on the run, has gotten away with it.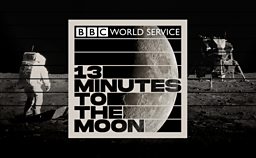 13 Minutes To The Moon
The 1969 moon landing is, at this point, a human achievement so embedded into popular consciousness that it's easy to take for granted. Dr Kevin Fong's podcast brings it to stirring life, though, by reminding us how the mission teetered on the brink of disaster right up until it had been completed.
The titular final 13 minutes of Apollo 11's descent were particularly fraught, and Dr Fong - with help from Oscar-winning composer Hans Zimmer - keeps the tension high as he flips between the team of astronauts, engineers and programmers stepping up to rescue that quarter-of-an-hour from failure and panning out to offer a geopolitical and social angle on the decade as a whole.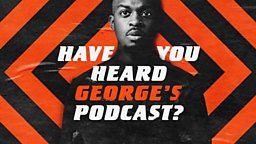 Have You Heard George's Podcast?
You tend to know what you're getting with the podcast format: while the breadth of subjects covered is endless, there aren't too many twists on the voiceover narrator or panel approach out there. George the Poet, however, makes the case for the podcast as art.
The North London spoken word artist and rapper has worked with the likes of Krept & Konan and Chase & Status, but he has shone on Have You Heard George's Podcast?, whose first season took home five gold awards at the 2019 Podcast Awards. George's delivery is so matter-of-fact that it can often take a few minutes to realise that his narratives flow in seemingly effortless pentameter - but his artistry isn't confined to just rhymes.
The opening episode of the second season is an epic tale of immense scope that takes in the Blaxploitation film genre, Reaganomics and the Cold War battlefield of Nicaragua - before revealing itself to have been a biography of a very well-known name all along. It's some way to live up to the first season's standards, and the quality doesn't let up from there.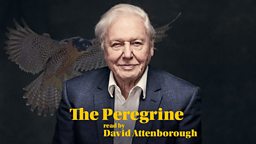 David Attenborough reads The Peregrine
JA Baker's The Peregrine may be over 50 years old, but its savage poetry marks it not just as a book unmoored to its era but one that's more relevant than ever to an age in which humanity and nature seem to be engaged in an ever more cataclysmic battle.
The Peregrine doesn't take a fluffy approach to nature writing; instead, not only does Baker embrace the blood and guts of the falcon world, but through the intensity of his writing becomes increasingly at one with it. No wonder the text has been cited as inspiration by punk bands, environmental protestors and arthouse director Werner Herzog, who prescribed it to students as required reading for his Rogue Film School.
David Attenborough is a natural fit, and not just because his voice elicits a Pavlovian reaction of comfort: the broadcaster's status as cuddly national treasure belies his own intensity when it comes to showing nature from every angle.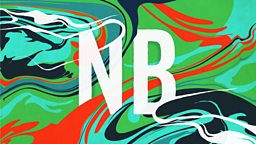 NB: My Non-Binary Life
The term "non-binary" is a recent addition to modern parlance - it was only formally added to the Collins dictionary this year - but for Caitlin Benedict, what it expressed had always been there. But although the word - along with a new haircut - helped them come out to themselves, it didn't help them come up with answers for the many, many questions it raised.
In this podcast, Benedict goes on a journey to do just that, a non-binary novice exploring a nascent community and learning how to navigate it - but also how to thrive as a person with its help. The result is deeply human - particularly when Benedict uses its first few episodes to come out to her family in Australia - and relatable regardless of the listener's identity.
It's also helpfully informative in its commitment to myth-busting, and the cheerful openness of many of the contributors, despite the hardship they've encountered, offers real, much-needed hope.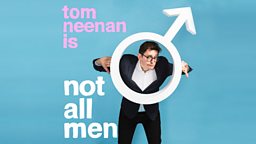 Tom Neenan is Not All Men
Tom Neenan wants to make it very clear that he's not like all men. He's a nice guy, a feminist, an ally so fervent that he'll stop at nothing to make that point - certainly not reading his female guests' books, or allowing them to finish their sentences.
In each episode, Neenan sets himself up as a garrulous but well-meaning host; there's something off, but his intentions are good and his subjects worth exploring, right? Not as the podcast slides, gradually and horrifyingly, into the Office-style cringe comedy as a preening Neenan becomes a talking, talking, my God will he never stop talking incarnation of social media's #NotAllMen stereotype, a self-regarding bull treating feminism like a china shop.
Featuring a cast of comedy talent including Rachel Parris, Alistair Green, Desiree Burch and Lost Voice Guy.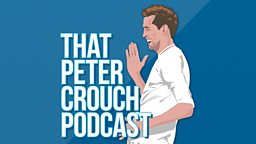 That Peter Crouch Podcast
Each episode of That Peter Crouch Podcast is nominally focused on one aspect of a professional footballer's life: what goes on in the dressing room, how players spend half time, what goes through your mind as you take a penalty.
But if you come for the behind-the-scenes glimpse into elite sports at the highest level, you'll stay for the banter: the former England striker, together with journalist Tom Fordyce and Radio 1's Chris Stark, ends up freewheeling across every corner of the pitch.
From announcing a fake name for Crouch's fourth child to recounting the stories behind key games, it's like listening into a great evening down the pub.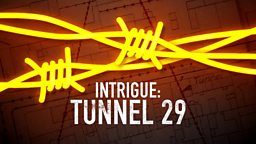 Tunnel 29
Tunnel 29 opens with what, on many shows, would be a rousing finale: 22-year-old student Joachim Rudolph's successful 1961 escape from East Berlin. Instead, though, this was the start of something extraordinary: Rudolph's attempt to tunnel back under the Berlin Wall to help bring more people out - with the help of a group of trusted engineering students, a girlfriend who crossed the border to relay messages and, in an unexpected twist that ramped up what was at stake, US television company NBC, which decided to film - and fund - the operation.
Narrated by Helena Merriman, this podcast conveys not only the ambition and bravery of the principals but the frustration as they hit dead ends - literally - and attempt to evade the Stasi.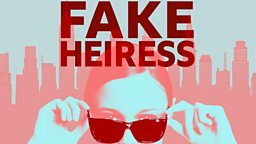 Fake Heiress
Every high-profile case should get the treatment it deserves - and it's entirely appropriate that Vicky Baker and Chloe Moss's approach to Anna Delvey, the scam queen of New York high society currently serving a four-to-12-year prison term at Rikers Island for grand larceny, should lean into its glamorous and fantastical aspects.
A straightforwardly serious narrative simply wouldn't suffice to capture the audacity of Delvey's actions - so instead, there's sly humour, breathy-voiced parody advertisements, Mean Girls-style vox pops and imagined conversations, hammily acted, as Baker and Moss trace the Russian-born Delvey's life from her origin story as a humble intern called Anna Sorokin.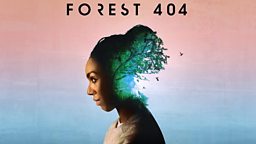 Forest 404
The heart of the Forest 404 project is itself sufficient to draw you in: a sci-fi eco-thriller set in the 24th century starring Pearl Mackie (Dr Who) as Pan, a sound archivist intent on uncovering the truth about how Earth's forests died.
But in an ambitious, experimental expansion of the podcast form, each episode of Forest 404 also comes with a talk digging into the science behind key plot points and a soundscape reflecting Pan's quest - thus doubling as a source of thought-provoking discussions about trees, sunlight and death, and - for when the brain needs a break - the soothing sounds of whales and birds, as well as a theme tune composed by Bonobo.
Let Amanda Litherland, host of Podcast Radio Hour on BBC Radio 4extra, guide you through her favourite podcasts of the year.

Episodes of the best podcasts from the BBC and beyond. Hear exclusive interviews with the creators!